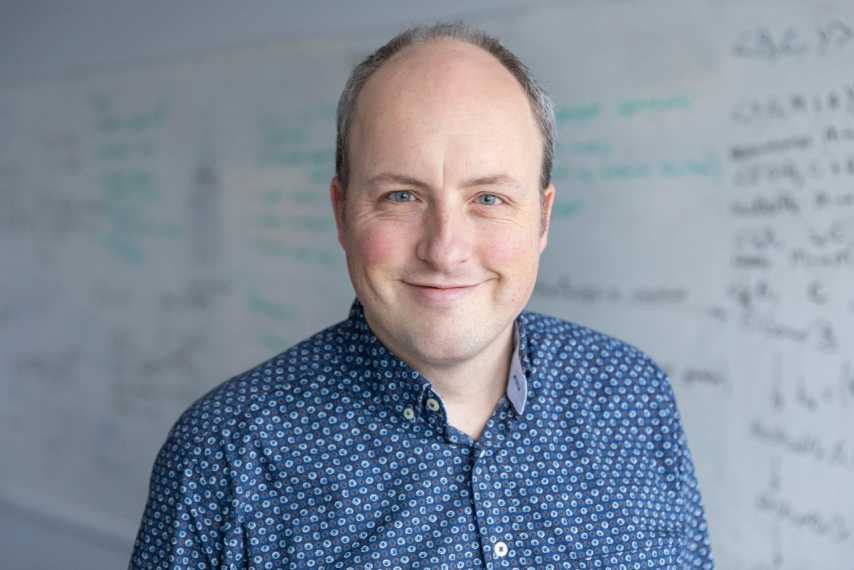 This is the research site of Bernard van Gastel. This site includes academic articles, and background articles. Sometimes I appear in the media, and that is also listed here. I work at the Radboud University, in the Institute for Computing and Information Sciences (iCIS). I work on energy efficient software by creating methods to analyse energy consumption of software, and combine that with research into the effects of digitalization which affects society. Together, I call this Sustainable Software. My non-academic programming work can be found on my Bit Powder site, which include a shared clipboard over SSH utility, and some libraries.
---
2023-12-01 Interviewed on Radio 1 (in Dutch) to answer questions on the effect on sustainability of Google deleting old accounts.

2023-11-28 Interviewed by KennisLink for an article on sustainable data storage, published on 17-11-2023.

2023-11-22 Interviewed on Radio 1 (in Dutch) to answer questions on how much water ChatGPT costs to answer questions.

2023-11-14 A paper titled 'The organizational hurdles of structurally reducing the energy consumption of software', authored by Roy van der Steen and myself, has been accepted at BENEVOL 2023. Presentation is at 28 November, full text forthcoming.

2023-11-03 Interviewed by AG Connect about how organisations can make their IT consume less energy.

2023-11-01 Job Doesburg started on a PhD project to safely reuse a system to store privacy-sensitive data in a new and changing context, supervised by me and Erik Poll. Welcome Job!

2023-10-11 On 7 November, I'm invited as a speaker at the Super Tuesday event of KNVI, the association of information professionals. The event has as theme Green IT.

2023-10-01 Jordy Aaldering started on a PhD project to save energy by adjusting software behaviour using runtime conditions, supervised by me and Sven-Bodo Scholz. Welcome Jordy!

2023-09-25 I co-organized the IPA Fall Days on Sustainable Computing, from 25 until 29 September. One of the computer science graduate schools in the Netherlands, IPA (Instituut voor Programmatuur en Algoritmiek), organized a full week on sustainable computing for PhD students in the Netherlands. I serve as program committtee.

2023-06-29 Vacancy (closed 20 August) for a PhD Candidate (4-5 years) on Assuring Privacy and Security of Research Data. It is part of the new Dutch National AI Education Lab for schools, called NOLAI. NOLAI uses the PEP software developed by me for its central data storage. And this PEP software plays a central role in this PhD project. Read more and apply.

2023-06-15I was interviewed by Trouw (in Dutch) about the new EU AI Act and the sustainability rules that where part of the act. Europa wil AI-techniek beteugelen, ook de grote CO2-voetafdruk ervan.

2023-06-12Took part in a panel discussion on the harmful side of AI, organized in response to the VPRO Tegenlicht episode about that topic. The panel discussion itself was recorded and can be viewed.

2023-05-31I was interviewed by KennisLink (in Dutch) about the energy consumption of our online behaviour. 5 vragen over ons online energieverbruik.

2023-05-22I was interviewed by het Financieel Dagblad (in Dutch) about the likely stall in applying/integrating AI due to the energy consumption and the scarcity of energy. Ontwikkeling AI loopt vast op astronomisch stroomverbruik.

2023-04-29I was interviewed by de Datavakbond (in Dutch) about sustainable digitalization, mainly focusing on energy consumption.

2023-04-24I was interviewed by The Register about a new type of storage device that has built in AI to help protect against Ransomware.
---
Contact info
Bernard van Gastel (in full: Dr B.E. van Gastel)
Institute for Computing and Information Sciences (iCIS)
Radboud University

Bernard.vanGastel@ru.nl
M1.01.01a in the Mercator 1 building, Radboud University (see route description)
024-3653175